Songsmith LA is a full-service music and performance coaching school in Hollywood, Los Angeles, California. Director, Founder, and teacher Bobby Apperson has over 30 years experience as a musician, performer, writer, and teacher. Joining Bobby is a well-rounded roster of talent in guitar, piano, voice, songwriting, bass, ukulele, and more! We teach songwriting, composition, production / mixing, singer-songwriters, new musicians, and music-lovers of all ages and skills, all over the Los Angeles area.
Bobby Apperson
Owner & Teacher; Pro Voice and Songwriting Coach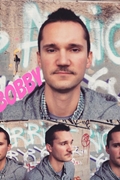 Bobby Apperson has 30 years experience as a teacher and performer. He's an avid songwriter, singer, and pianist, and has a degree in composition (piano principal, piano and voice focus) from UT-Austin. Bobby is also an avid Creativity Coach, helping artists, writers, and creatives find, hone, and explode their passion!
Elizabeth
Voice Teacher & Beginning Piano, In-Home Lessons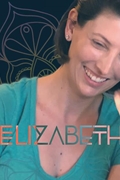 With a masters in voice, Elizabeth teaches and sings opera, choral music (very old to the very new), art songs, and music theater—and she can belt some Cher with the best of 'em!
7051 Santa Monica Blvd, 90038, Los Angeles
2132599679
Monday

Wednesday

Thursday

Friday

Saturday

1:00pm - 5:00pm

11:00am - 6:00pm

1:00pm - 6:00pm

11:00am - 6:00pm

11:00am - 6:00pm
1610 Lucretia Avenue, Los Angeles, CA 90026
Wednesday

Thursday

Friday

2:00pm - 6:00pm

2:00pm - 6:00pm

2:00pm - 5:00pm